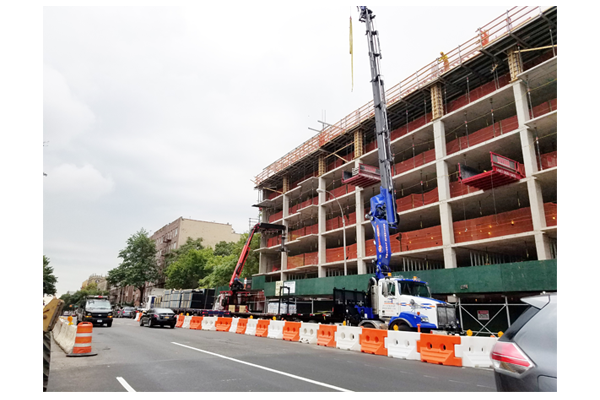 Knuckle Boom Crane Services in Manhattan
November 16, 2017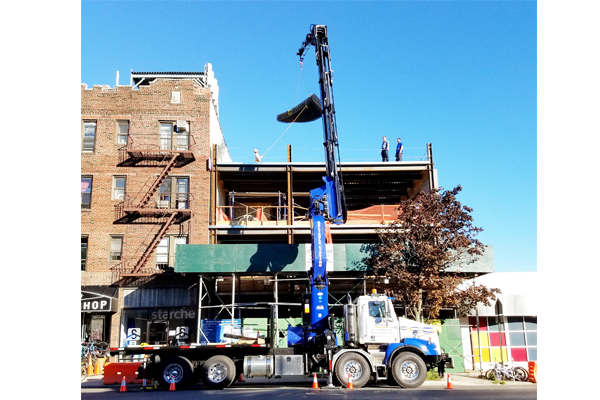 Rigging Services NY
January 15, 2018
When you need a crane that can fit into those tight spaces, a knuckle boom crane can often do the job. These cranes are highly maneuverable and can get into those spaces that most other cranes cannot access. At Reliable Lifting, we provide knuckle boom services Staten Island in all of New York City and beyond.
Get a More Compact Crane
The folding boom, or knuckle, allows the vehicle to be more compact, which gives it an advantage. The crane takes up less room, but can still move a considerable sized load. It can also provide you with a considerable reach.
Knuckle boom cranes come in a variety of sizes, allowing us to provide you with the crane you need. We have many different sizes of this type of crane, which means that you get the size crane you need, and not a larger one that will cost you more than necessary.
Know the Load Size
We match up the size and weight of your load and the distance to be moved with the crane that best matches. This enables us to ensure the safety for all personnel and equipment involved.
Maintenance on Our Cranes
We are careful to ensure that our cranes are always well-maintained and inspected. The maintenance is kept up-to-date and the cranes are ready for use. The cranes meet all of the required inspections.
Necessary Rigging
When special rigging is needed for a move, we have experts that understand what equipment will work best. They want to help ensure the safety of the equipment and of the load. They have the required training and certifications to determine the type and size necessary for a safe move.
Rent a Crane
We provide cranes that can be rented for specific jobs that range from a couple of hours to a week or longer. Our knuckle boom services Staten Island also include renting our cranes for longer periods, such as a couple of weeks or a month. When you rent them for longer than one month, we provide a special discount for it.
The Operators
Each time a crane is rented, we also provide an operator with it. Both cranes and operators are available any time – 24 hours a day.
It is not necessary to use our operators when you need to move a load. We do want you to know, though, that they are always available. They are all certified and well-experienced with all of the types of cranes we use. They are specialists in lifting refrigeration units.
The Licenses
Permits will be required anytime that you need to make a move within New York City, when streets or sidewalks are going to be blocked. When they are required, Reliable Lifting will secure all of the necessary permits for you.
Reliable Lifting is one of the largest crane companies in New York City. We provide extensive knuckle boom services across the city, and into Long Island. We invite you to contact us today about your needs for cranes and let us help you.
2071 Flatbush Ave, Suite 44
Brooklyn N.Y. 11234
(718) 414-1103