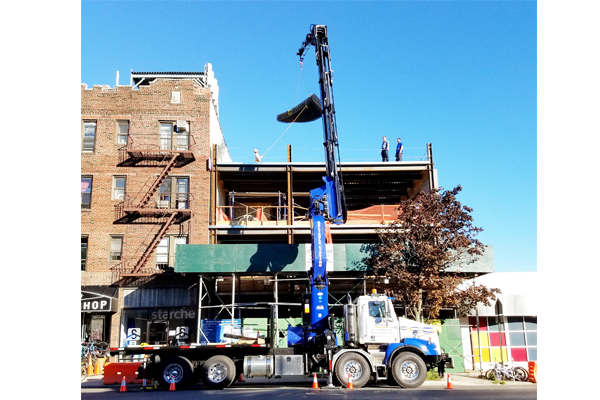 Bronx Rigging Services
October 15, 2017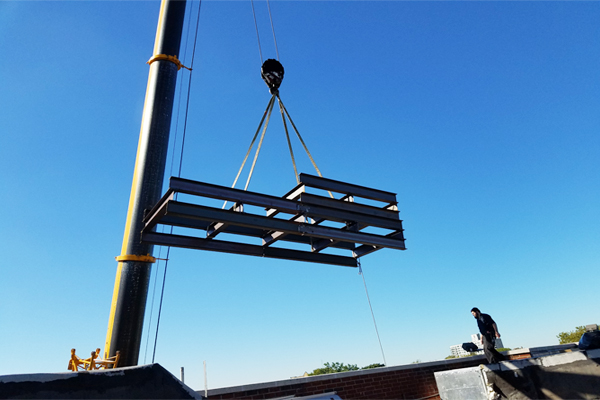 Where to Find Knuckle Boom Services in Staten Island
December 17, 2017
When you need to move lighter loads, a knuckle boom crane can be the ideal crane for the job. They also provide the advantage of being able to be maneuvered into smaller spaces, making them ideal for small streets and tight areas in New York City. Reliable Lifting provides knuckle boom crane services Manhattan to help you get the job done quickly.
High Level of Mobility
In addition to its smaller size, it is easier to move into smaller spaces than most other cranes. The higher level of mobility enables you to get the truck in faster and out again after the lift is made. The knuckle boom design also means that your load gets moved into place faster than it would with other types of cranes.
Vehicle Sizes
At Reliable Lifting, we have many different sizes of trucks with knuckle boom cranes. We can help you decide which vehicle is best for the size of the load you need moved. This enables you to get just the size you need so that you only pay for what you need.
Other Equipment
If any specialized rigging is needed for your lift job, our experts can help you with those decisions. We have rigging experts who are very experienced in this area. They can ensure you get the right equipment for the lift so that it can be done as safely as possible.
Our Operators
Every time one of our cranes or boom trucks goes on a job, we have operators available who can do the lift for you. This is just part of our knuckle boom crane services Manhattan. You are not required to use them, but we do want you to know that each one is certified and has a lot of experience with all types of vehicles and lift jobs. They are especially experienced in the area of lifting refrigeration units.
Permits
When making a move, it is sometimes necessary to have to briefly block a street or a sidewalk. New York City and other urban areas require permits to do this. At Reliable Lifting, we obtain all permits that will be needed for you.
Crane Rentals
Each of our knuckle boom cranes can be rented according to your needs, whether it is for just a few hours, or for a month or more. If you need it for more than 30 days, we offer a special discount. Our cranes and operators are available for your use 24 hours a day.
Crane Insurance
All of our cranes are well insured. We want to be sure that everything is protected when the crane is in use. This includes covering people, the load, and property. We want you to know that there is coverage. It is our goal, however, to maintain our hard-earned record of having zero accidents in over 10 years.
Reliable Lifting provides many knuckle boom crane services Manhattan. We are located in Brooklyn and provide crane services throughout all of New York City and the surrounding areas. We invite you to call us at (718) 414-1103 and let us show you how we can help with your next lift.
2071 Flatbush Ave, Suite 44
Brooklyn N.Y. 11234
(718) 414-1103