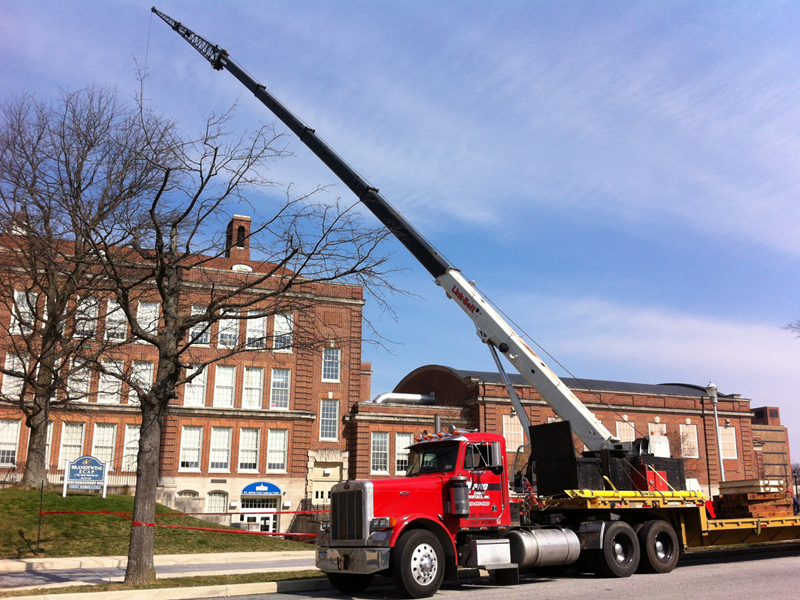 24/7 Crane Lifting Services Williamsburg
May 16, 2019
Knuckle Boom Crane Services North Jersey
August 15, 2019
When you need a knuckle boom crane with an experienced operator, Reliable Lifting can provide them for you. Although we are one of several knuckle boom crane companies Brooklyn in the tri-state area, you will not find another that is more reliable and willing to provide you with the best service possible.
Our Record
Because of our careful training and strong interest in safety, we have been able to maintain a zero-accident record for over 10 years. Our field engineers are thorough in their planning of moves and creating critical lift plans ahead of time.
Rigging
We have riggers that have many years of experience in designing the precise rigging you need for the job. They can make innovative rigging for your needs to ensure that each move is safe for people and materials to be moved – no matter how complex.
The Operators
When you are looking for knuckle boom crane companies Brooklyn with operators – we have them. All of our operators are fully trained and experienced in moving commercial, industrial, and residential materials and equipment. Each of our operators is certified by NCCCO, OSHA, and ANSI.
Our Cranes
We have many knuckle boom cranes available for your move needs. These cranes come in several sizes and lift capacities, letting us meet your schedule and size. Because of the volume of cranes we have, we are able to give you just the size crane you need, enabling you to pay for exactly just the size you need.
Each of our cranes is well-maintained and inspected to ensure your safety. We keep them in top shape so that your lifts can be made without any problems.
In addition to our knuckle boom cranes, we also have a variety of other sizes, too. Our cranes can lift anywhere from 8 tons up to 450 tons.
Rental
Reliable Lifting aims to be as helpful as we can to enable you to fulfill your lift needs. To do this, we want you to know that our cranes and operators are available 24/7. If you prefer, it is not necessary to hire an operator with one of our cranes.
Our cranes are available to be rented for a few hours or for a month or longer at a time. If you need a crane for more than a month, we gladly provide special discounts.
Extra Services
We also provide you with all the services you need to ensure the lift is done on time. We secure all permits that are needed, as well as bring the crane to you. We also arrange for storage. Each of our cranes is fully insured to cover any need.
Reliable Lifting is located in Brooklyn, NY, and we provide services for the tri-state area. We have been in operation for about 15 years and now have the honor of being the best commercial crane company in Queens. We invite you to call us first when you are looking for knuckle boom crane companies Brooklyn and let our friendly representatives show you why you will be glad you did.
2071 Flatbush Ave, Suite 44
Brooklyn N.Y. 11234
(718) 414-1103