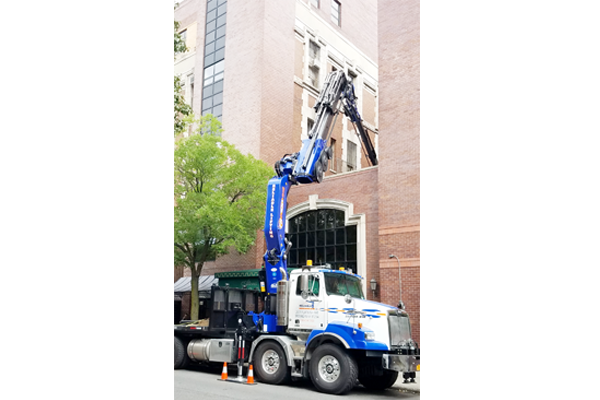 How to plan a proper crane lifting job?
September 13, 2016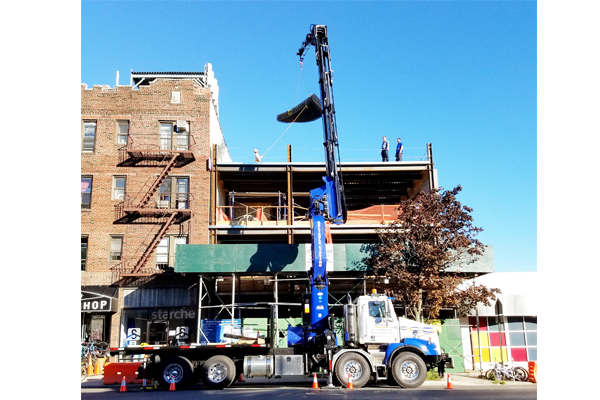 Knuckle Boom Crane Services Williamsburg
July 17, 2017
When a heavy object is going to be moved via crane or boom truck, it is important that everything be just right. This includes the rigging. Rigging refers to the equipment that is between the object being lifted and the crane. If it is not right, harm and damage could result. Reliable Lifting offers the best rigging services in New York City.
Why the Rigging Is Important
While the crane actually does the lifting, it is the rigging that will also bear the full weight of the object. Any problems or weaknesses in the rigging could lead to a break that could result in a serious accident.
Rigging Has Many Rules
A safe move requires that safe rigging be used. For this reason, many rules have been established to make rigging and slings safe. Certain components cannot be coupled together, and limitations have also been placed as to what constitutes a safe cable, etc.
In order to ensure the right rigging and a safe move, a trained expert who is knowledgeable of the latest rules is needed to recommend the best rigging for the job. This is even more important when the object to be moved is fragile or flammable. The presence of wind also needs to be taken into consideration. This will vary for each job, depending on the nature of the load and its weight. Our experts can provide you with the best rigging services in New York City.
Our Rigging Services
Our experts are fully trained and certified in crane operations and safety. They can help you to select the right rigging for your move.
Our Cranes
We have cranes and boom trucks of nearly any size. They can lift objects weighing between 8 and 450 tons. We keep each one inspected and well maintained, so that they can be used with safety and confidence. Our equipment can be rented for the job or for a month or more.
Our Operators
Every one of our operators has much experience and is trained and certified. They have certifications from OSHA, NCCCO, and ANSI. Although their services are not required when you rent a crane from us, they are available each time a crane is rented. Cranes and operators are available 24 hours a day.
Our Record
In more than 10 years of crane operations, we have not had a single incident or accident. We are honored with such a record, and you can be sure that we want it to continue.
Just in case, though, we have plenty of insurance coverage on each of our cranes and boom trucks. We believe that safety also includes the need to cover people, our equipment, and property, if there ever should be an accident.
Reliable Lifting has cranes and boom trucks ready for your use. We are located in Brooklyn and serve the tristate region around New York City. Our best rigging services in New York, are also available to help you determine the equipment you need for safe lifting. Contact us today and learn more about the services and equipment we have to offer.
2071 Flatbush Ave, Suite 44
Brooklyn N.Y. 11234
(718) 414-1103